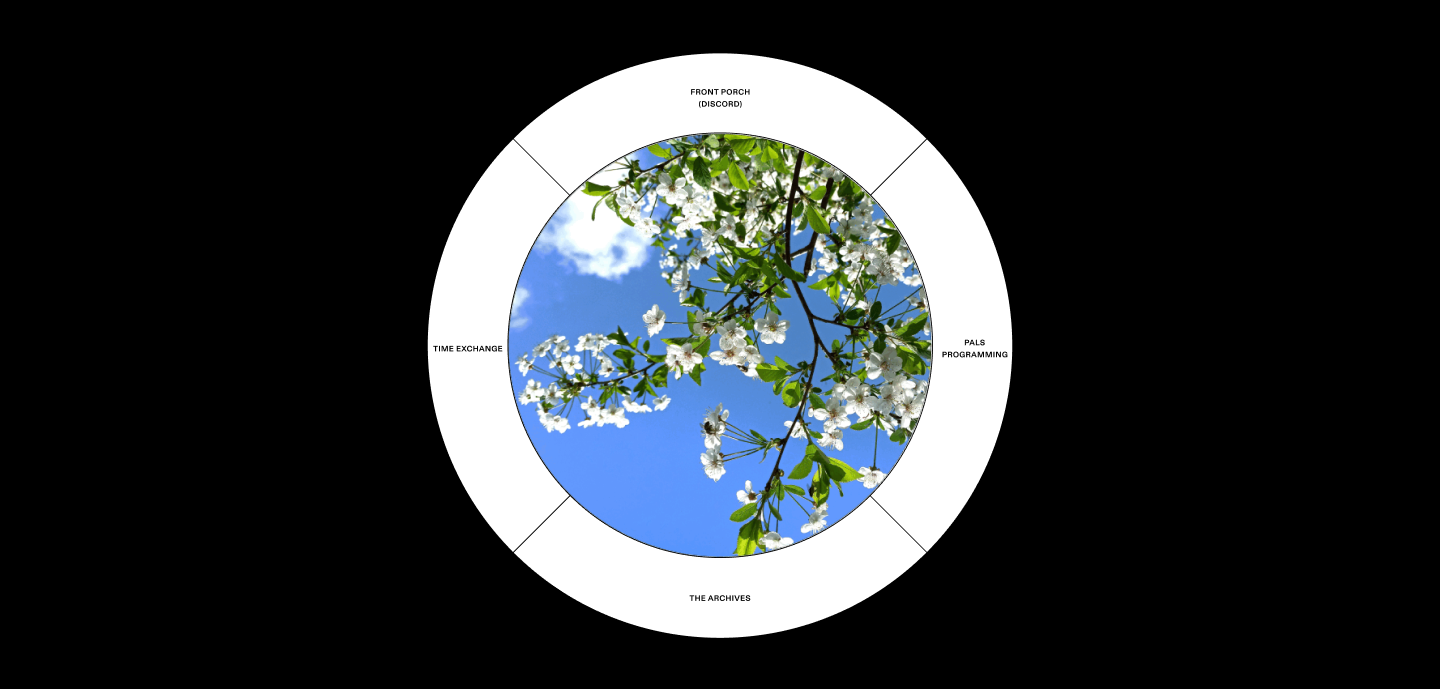 Index Patronage Program
Become a Patron of Index
We want to welcome you to our front porch.
What is our front porch? A space to exchange and unpack ideas, share knowledge, post memes, and access all the other resources offered in the patronage. Our Discord (and future physical space) is the hub for Patrons.
Community Archives
We use a private group Are.na in order to archive resources captured from the patron events, and public talks, and the Discord. You can also access all past event recordings here.
Time Exchange
Patrons will have access to a Time Exchange system which allow folks to offer different services to individuals or groups within the community. Something we all have and hold dear is our time. With this system, folks can mutually invest time in each other or with the community at large. These investments can come in many forms, for example, an hour open critique session, a 45 min 1-on-1 crochet lesson, or a 30 min house plant consult. This is a space for folks to help their neighbors near and far.
PALs Programming
In conjunction with our public programming, you'll get access to Pal only events: Spaces for deeper dives into different crafts, intimate conversations, and areas of personal growth. This takes the form of engagements like Collective Reading — less formal than a book club — where we take time to read together and share our interpretations.
Index Roadmap
Index is an ever-evolving community platform. As a compendium to this digital community, we are currently building a physical HQ in NYC which will offer shared studio space, classrooms and event spaces, creative resources, a bookstore, and a place to drink wine with pals.
We're excited to keep making avenues for community co-creation as both digital and physical platforms come to life. As a member, we'll keep you in the loop as our process evolves and look to you for advisement and hot takes.
and lastly...
Being a patron supports an independent creative space. Index is self-funded and not backed by venture capital or a big corporate sponsor. We're here to support the creative community.
The Index Patronage program is a pay-what-you-can sliding scale.
Become a Patron