How the Internet Could be a Hospital: Mutual Aid at the Video Store
Free
An artist talk and workshop on how to make a meme that talks (about a revolution)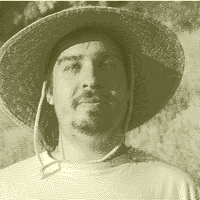 Presented By
Will Hallett
Friday Apr 15th, 2022
12:00 — 3:00 pm ET
On Zoom
Artwork by Will Hallett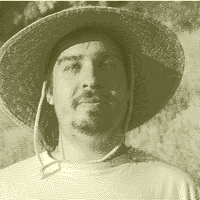 Presented By
Will Hallett
Friday Apr 15th, 2022
12:00 — 3:00 pm ET
On Zoom
Artwork by Will Hallett
Will Hallett screens selections from a video art practice he's been working on over the last few years while discussing some of the research that backgrounds it and the particular workflow that's developed through/alongside it.
Starting with that workflow and following from there into the research background, he'll highlight the programming languages, software, and techniques he employs, some of the rationales and spaces of improvisation and randomness in each, and map out some practical themes such as network relations, glitch and compression, scrapism, détournement, and—as hopefully elucidated through the whole of the presentation: "transference" in the context of computer media.
Most importantly, there will be swaths of video content ranging from soothing to black metal and banditry to spice up your tuna sandwich and cracker jacks.
Description
To explicate the above themes and his particular approach to the idea of transference in the computer media context, we'll review the little known history of Institutional Psychotherapy—an institution-centered radicalization of psychoanalytic treatments of psychoses in 20th century asylums—as it was practiced in post-war France and through the apex of the 1968 student uprisings by practitioners such as Francois Tosquelles, Jean Oury, Felix Guattari, and Frantz Fanon.
Reviewing Guattari's theory of transversality (an expansion of the psychoanalytic concept of transference from an emotional to an embodied relationality) and its enduring impacts on contemporary understandings of art and design in networked environments, Will tries to hypothesize his own practice as an intervention on the gradual sidelining of mental illness and the paradigm of the unconscious from the political imaginaries of contemporary media arts and design.
Given time, we'll also review the exceptions and rules of this trend drawing on design examples from New-Territories, Strelka Institute, Aum Studio, and Pa.LaC.E and gesture towards Will's new curiosities and questions built out of the practice about the symmetries and asymmetries between the unconscious and intelligence as discrete paradigms of practice and thought.
---
Friday, April 15th
12 – 3pm ET

---
Instructor Bio
Will Hallett is an independent artist and researcher. He works on the history and contemporaries of arts-research with an emphasis on digital approaches to art, politics, and play. Will has previously taught computational design courses at Fordham University and at the Estonian Academy of Arts. He is an alumni of the Interactive Telecommunications Program at NYU and has written for Triple Ampersand Journal and the Journal of Psychoanalysis, Culture, and Society and runs a small flower farm and design studio in the Maine woods.
---
Donations Optional
Choose to pay the amount you can afford—or sign up for free. Your donation will support Index programming and allow us to compensate Will. We appreciate your support!